Office Partitions & Panels
A wide variety of office panels and products are possible with Azdel Onboard® composite
Cubicle Dividers
Azdel Onboard composite can be used as a backer to the visible fabric in divider panels. Like corkboard, our material easily accepts tacks and other holding accessories. But, unlike cork, our composite will not crumble over time.
Our composite is offered in a variety of grades and thicknesses, and is easily cut to size.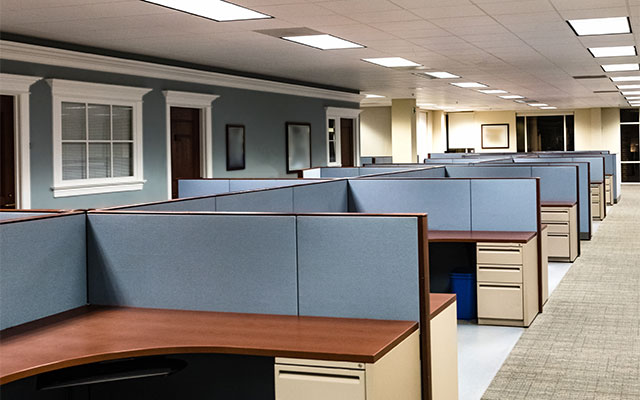 Sound Absorbing Panels
Azdel composite will naturally absorb much of the noise in an office when used as cubical dividers. However, the material may also be used to construct a variety of panels specifically intended for sound absorption.
While the applications differ in their nature and design, one can use our sound absorption testing as a reference.
Partition Walls
Like cubicle dividers, partition walls of various sizes and types are possible with Azdel composite.
Walls constructed with our composite may be for permanent or temporary structures, and may be designed for mobile use or modular assembly.
The variety of uses in these applications are is virtually limitless.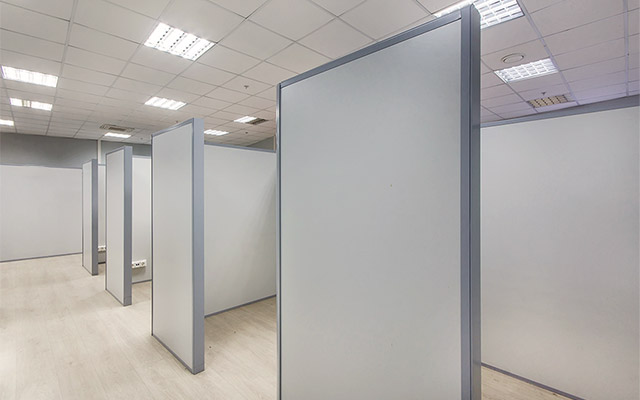 Ceiling Tiles
While the images included here depict typical tiles found in a drop ceiling, the use of Azdel Onboard composite for this application makes perfect sense.
One standard sheet of material would make four 2×4′ tiles, each offering excellent sound absorption, resistance to thermal transfer, and a lightweight and inexpensive alternative to traditional tiles.
They may even be laminated with a décor finish to match your interior design scheme.
Please visit our Contact Us page to reach out and learn more!