Interior Wall Décor Panels
Transform your interior walls and rooms with Azdel Onboard® composite
Create a New Look!
This kitchenette is part of an office that sits near residential property. It is in the same office as the room shown below. There were no cabinets. The walls were old, dingy and unfinished drywall. A fresh coat of paint could fix that, of course, but why paint when you can have the look of faded, distressed shiplap? This is just one of several in-line finishes that we offer. Or, any of our distributors can laminate one of their vinyl décor finishes onto our composite. They do this regularly for RV interiors.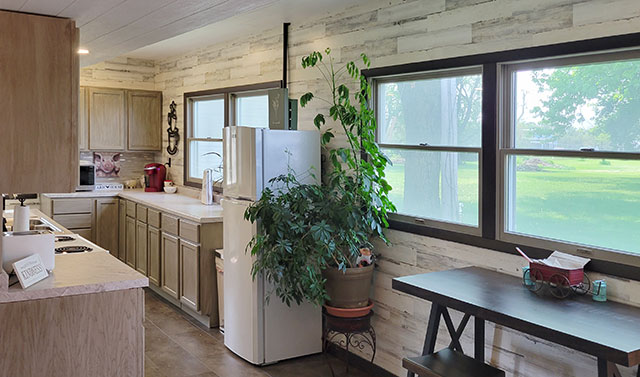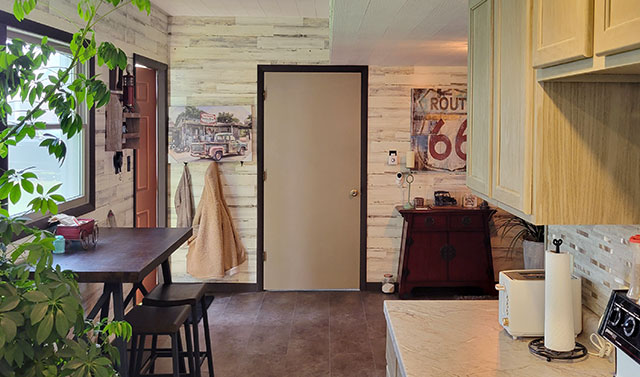 Modernize Quickly & Easily
These two images come from the same room, and in the same business office as the images from above. This dated room had old, brown wood paneling directly on the studs. That stayed to serve as a backer for the new 2.7mm sheets that would be used to brighten, modernize and transform this room. They were fastened with 18-gauge brad nails into the studs.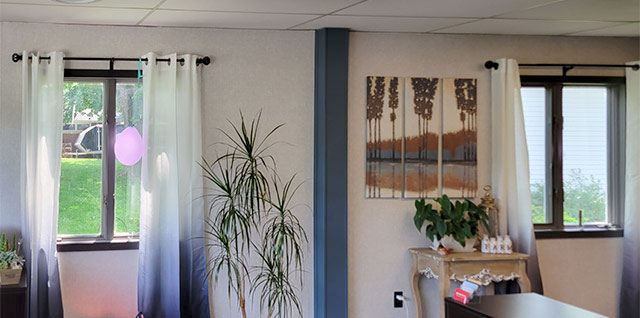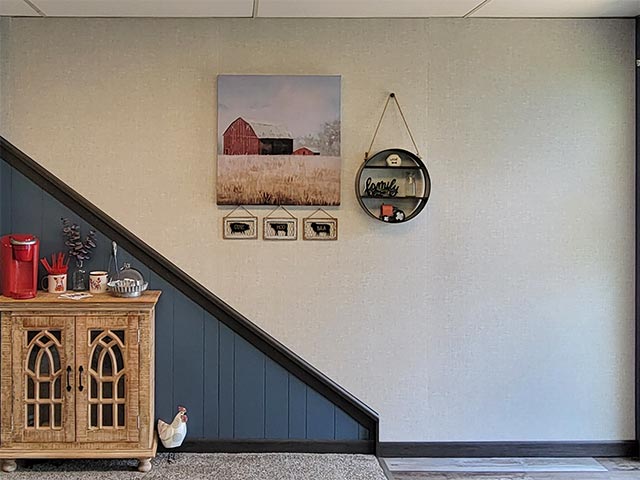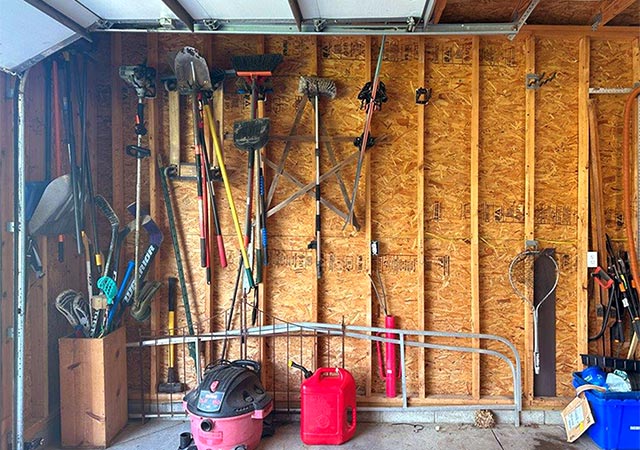 Dress It Up!
There's no reason a garage can't look better than, well… a garage. Covering the walls is a fast and effective way to dress up an unfinished garage, and you can use any pattern you like, or use a combination of colors. You have a blank canvas with which to work, so make it yours!
Where Would You Use It?
The uses for this are virtually limitless.
Home décor panels for main walls, kitchen, basement
Garage or Workshop walls
Office wall panels
Pool House walls
Shed or Storage room panels
Boat cabin interior panels
Hunting Blind walls and interior panels
Any area where you want a more finished, decorative look, or where moisture or rotting may be concern

Please visit our Contact Us page to reach out and learn more!