Miscellaneous Liners & Substrates
Use Azdel Onboard® composite sheets as a substrate for a variety of liners
Truck Bed Liner
Not all pickup trucks come with bed liners. Sure, there are aftermarket liners available, but why buy one when you can make one for less?
We started with a hard rubber diamond plate liner, then laminated it to two sheets of 4.7mm Azdel composite with black polypropylene film for the underside. Then it was hand-trimmed for contour around the bed perimeter. We couldn't be happier with the results!
In theory, the liner could have been made with the composite sheets only. But not only was there not a great way to bond them at the edge only, but the diamond plate liner offers a rugged look with increased scratch and impact resistance.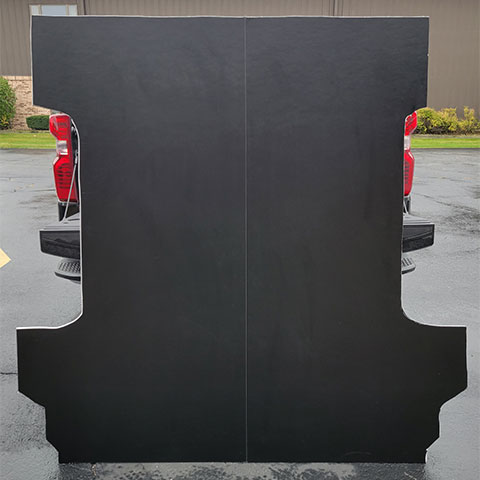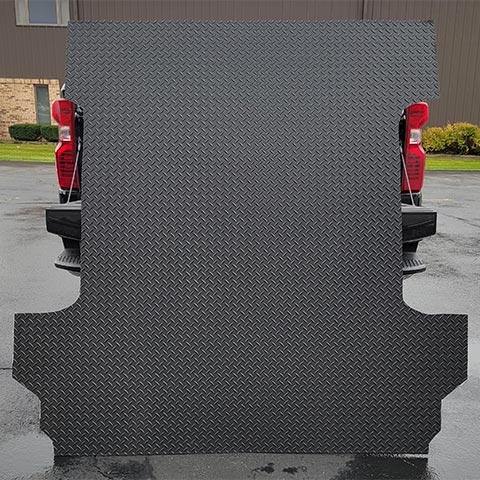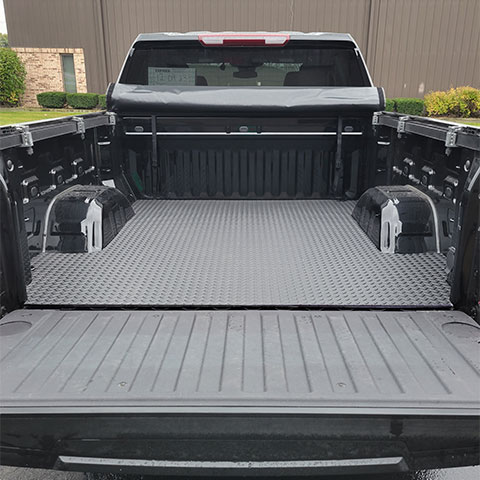 What other liners could be laminated to Azdel Onboard composite? Or what project might you have that could use our composite as a substrate or for additional support?
Please visit our Contact Us page to reach out and learn more!